Parent Information Pages
Where do I put the Badges?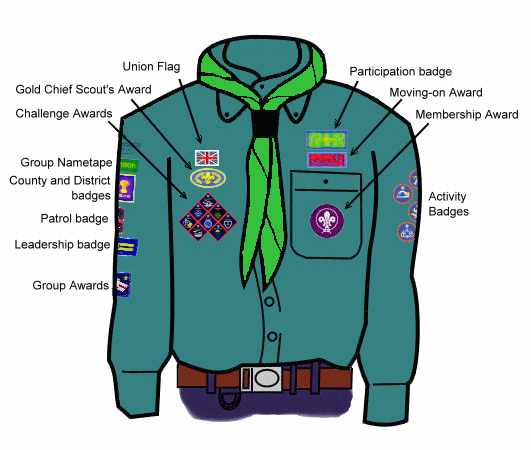 Having got your first badges I suppose we should help you work out where they go. In fact you can use these links and pictures for all of your future badges as well!
Choose Your section to see a picture.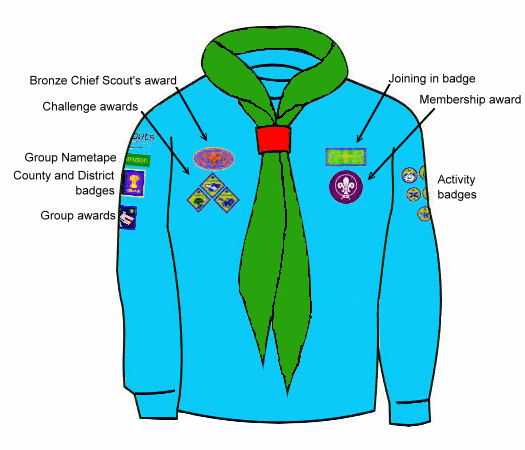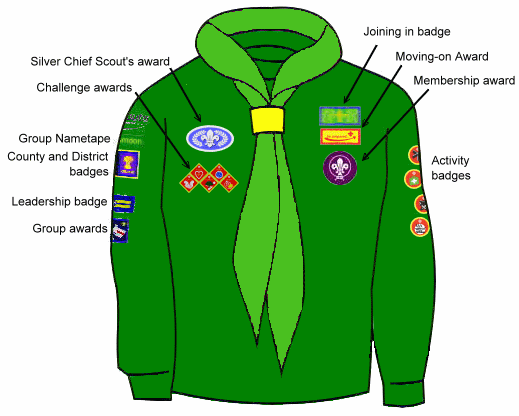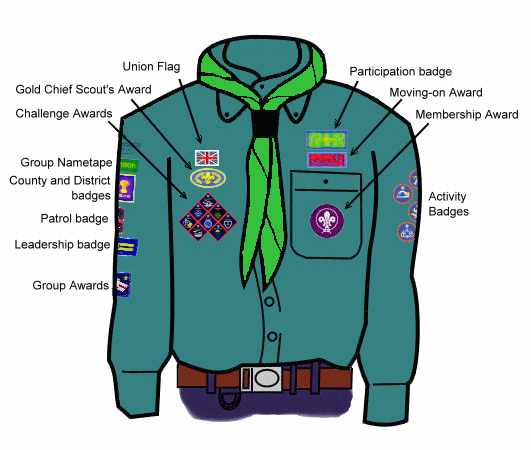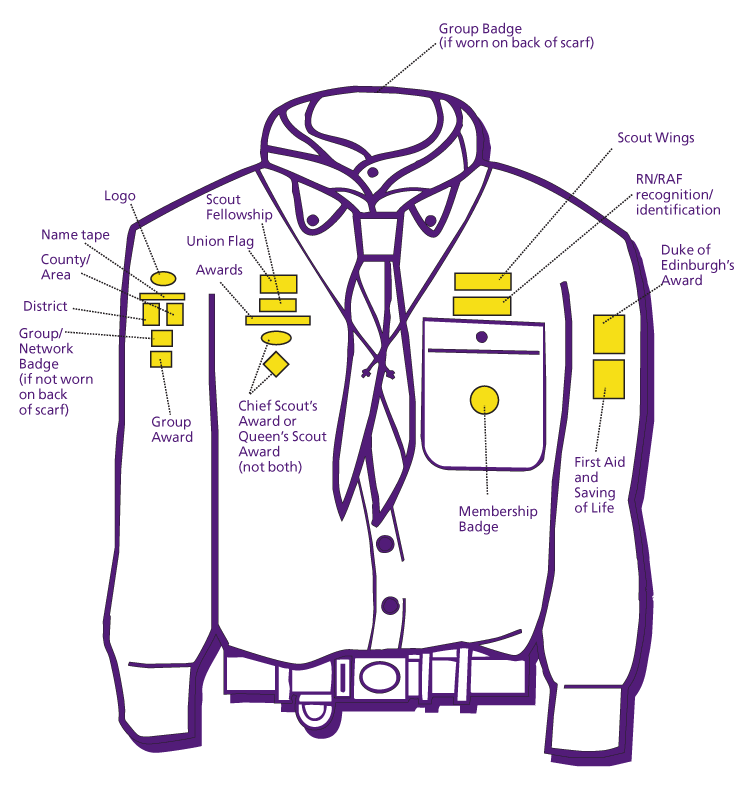 To find out about all of the badges you can gain to sew onto your uniform select the "Badges to Gain" box below.
---