Parent Information Pages
Leaving Us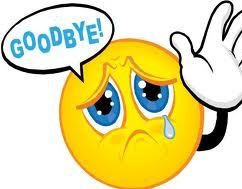 We realise that for a number of reasons we may have to say goodbye at some point.
If you are moving away from Hayling Island. We wish you well for your future wherever that may be and we can also help by providing a contact for Scouting in your new location
However your son or daughter may be leaving because they are:-
no longer get the same sense of fun and achievement that they used to get from Scouting
finding the transfer to a new section challenging because it is different and not what they are used to
they have other activities that they wish to take part in
they have outgrown Scouting
As Leaders we are always sad to see anyone leave and we would welcome the opportunity to discuss the reasons with you and your child to see if we can identify and resolve the situation or at least understand if there is anything different we should be doing.
All we ask is that you come and talk to us first and not just stop turning up without contact. I believe that our Leaders who in the majority of cases have full time jobs, have their own families and also have other hobbies and commitments, deserve this courtesy.
If this is the end of their time in the Group, then we hope that whatever the reason they will still look back fondly of their time with us and feel that their membership has been worthwhile and remember there is always the opportunity to rejoin at a later date - you will be surprised how often this happens.
Finally, if you pay subs through "standing order" then please don't forget to cancel it.
---