Parent Information Pages
Important Things to Consider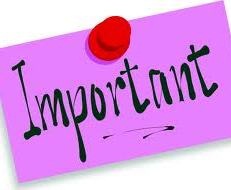 Scouting is much more about life skills than technical skills. As your son or daughter progresses through the movement not only will they have the opportunity to try out hundred's of different activities, but they will also learn about looking after themselves, making their own decisions and being accountable for them, working in teams, leadership, the importance of thinking of others and the practical meaning of commitment and respect.
To achieve this we have the adult leadership team who:-
Give freely of their time each week and during other activities at weekends
Are all CRB validated, trained in basic First Aid and Safeguarding (Child Protection)
have undertaken Scouting Training across many different aspects of Leadership
place the welfare and safety of your child as their number one priority
have each made a significant commitment on your behalf in order that your child can really benefit from all that Scouting has to offer.
In return we ask that you help us by:-
Timely arrival and collection from meetings and other events
Returning forms, money and payment for subscriptions or other activities in the manner and time requested and responding to requests for information when received
Encouraging your child in honouring the commitments they make to us - for example by attending the requested number of meetings before making a decision as to whether to continue with Scouting. or turning up to special events such as St George's Day Parade
Letting your Leader know if your child is unable to make a meeting
Speaking to your Leader if for any reason your child is not happy with their Scouting. (Better still get your child to talk to the Leader. I know that this is sometimes easier said than done, but it really does make a difference to the young person).
We understand that Scouting is not for everyone and perhaps more importantly that some young people will outgrow the movement, BUT our experience also tells us that if we can spot the problem early then together we can find the best way to re-motivate them.
PLEASE do let us know and not just let your child drift away. I believe that our Leaders who in the majority of cases have full time jobs, have their own families and also have other hobbies and commitments, deserve this courtesy.
---