3rd Hayling Scout Group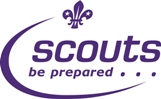 Welcome to the web site for our group, the only group on Hayling Island in the District of Havant and the County of Hampshire.
The group was founded in 1929 by Major Gunnell.
Today the group has 200 youth members aged between 6 and 18 supported by over 40 adults.
You can access information from the two menu bars above, the site options to the left or specific event information and our latest news to the right of this home page. We hope you enjoy your tour of our site and if you wish to find out any more information please contact us.
Latest Awards
Our Events 2019
15th December

Xmas Post
Can You Help US Please.
CLICK HERE to see the where we need support. Many of these require only a few hours a year. Please review the list and see if you think you can help us. Thank You.
Our Service Crew
Why not join the 25 existing members of our Service Crew and help us to support the Leaders. Click here for details
So you think you know Scouting?
Click here to view video.
Our Annual Report
If you have not yet seen our annual report for the 2017-2018,
Keep up to date with Section News
Have you looked at the "Section News" pages of our website from the link above. Our Leaders are now putting copies of their letters, programme and other information.
Why Join Scouts?
If you are aged 6 to 18, then why not take a look at why young people joined Scouts and some things that they do. View Details
Parents - can your children benefit?
Check out the values that we take very seriously. Perhaps these match your own or those that you think would benefit your children. View Details
Badge Sponsorship
Have you noticed that the pictures of the badges on the right hand side of this page keep changing? You will also see the names of the sponsors for these badges. Find out more
Did you gain a Top Scout Award?
If you were a member of the Hayling Scouts and gained a top award, we would like to hear from you. Click here for details