Looking Outwards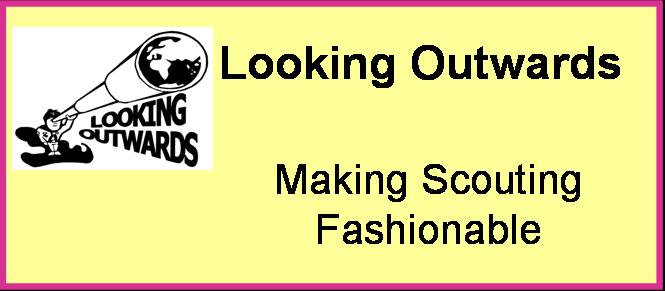 Developed in 2007
Objective
To increase the awareness of what Scouting can offer today in order that we can:-
Broaden the appeal of Scouting to young people
Help adults to better understand our values and the opportunities we provide
Enhance the support we receive from the community, business and other organisations
Scope
The following questions resulted from meetings of the Leadership Team and the Group Development Committee:-
Whilst we do not exclude anyone from Scouting, are we being pro-active to include as many people as possible?
Do today's parents understand the Scouting "game"?
Support comes in many ways, do we capitalise on them all?
How do we help those with special needs, whether these be financial, social, physical, or mental?
What Are We Doing
Accessibility
Exploring what we do as a group and what we could do differently
Developing ways we can "get the Scouting message" across to a wider audience
Having clear and understandable procedures in place to help those individuals / families with special needs
Using different approaches to engage with young people. For example Activity Days, "Bring a Friend" evenings.
Support – How others may help us
Leadership / help with the sections
Help with our Events
Other practical help for the Group
Financial
Sponsorship
Visible and public endorsement of our Goals and Aims
Education
Understand our differentiators
What makes Scouting us different
Remove the myths and the fears
Promotion and Publicity
How can we make best use of differing media types (local press, web sites etc)
Publicly celebrate our successes
Every member of the group needs to be a positive ambassador, but we need to provide them with the information.
Publicly recognise those businesses and organisations that help us.