Community 2000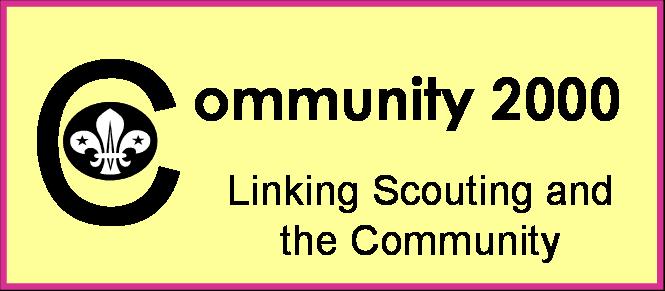 Developed in 1997
Objective
To develop the role of the 3rd Hayling Scout Group in supporting the community by enhancing our support for other organisations.
Scope
Improvements to our HQ in order to extend these facilities to other groups and organisations for:-

an activity base (day or overnight stays)
Meeting or recreation centre

Working with local charities to procure and maintain equipment to be used by local schools and other youth organisations operating the Duke of Edinburgh Award scheme or similar activity.
Identify and purchase equipment in order that we can satisfy the increasing number of requests for loan/hire.
Identify possible transport requirements to support both the Group and other community organisations.
What Did We Achieve
Our Headquarters
With the support of the National Lottery we completed a significant extension programme to include

Additional meeting rooms / accommodation
New toilet block including disabled facility and showers
100% increase in the secure storage area
New equipment in the Kitchen

We have hosted other Scout Groups and youth organisations for weekends, using our HQ as an activity base.
Our HQ has since been used by Hayling School for their Dance GCSE, a Line Dancing Club, The Island Tap Dancing Club, a Tai Chi club, Craft days, and many other groups and organisations for activity / meeting sessions.
Duke of Edinburgh Award Expedition Equipment
A joint venture between Hayling Scouts and the Association of Charitable Endeavours
Tents, Rucksacks, Cooking gear etc purchased and maintained for use by schools and organisations wanting to take part in D of E Expeditions.
Other Equipment
Additional Marquee sections and a Mess Tent purchased primarily to support the number of hire/loan requests we receive each year.
Community Trailer
With support from Hampshire County Council and the Hayling Island Businessman's Club we purchased a trailer for use by the Group and other local organisations.