Our Kitchen Project
The last major step in our HQ improvement programme is now underway.
The Kitchen Refurbishment Project will replace all units with Stainless Steel work surfaces in order that we can meet the latest regulations for health and hygene in community Kitchens, necessary as we now plan to run more of our own events from the HQ.
Step 1 was to disconnect the water heater - thanks to Ivor Copeland,
Step 2 was for Pete Goddard to disconnent and remove the cooker from the Kitchen.
Step 3 was to remove the existing cupboards and tiling.
As the Leaders of Lion's Scout Troop said, we went offsite for our Troop end of term BBQ and when we returned about 2 hours later there were no cupboards left to return our items into!!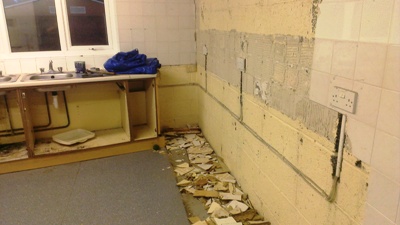 A little over an hour later there were no tiles left on the wall either. Our Explorer unit had done a magnificant job of removing all cupboards, work surfaces and tiles, apart from the existing sink unit!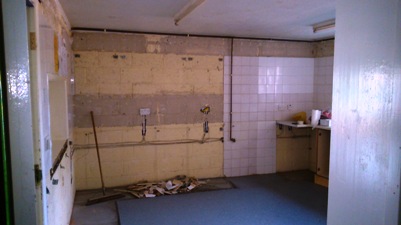 And where did it all go you ask?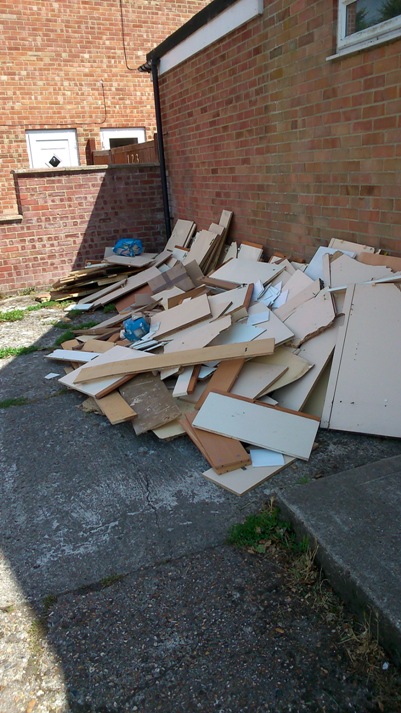 Outside of course
Step 4 was to load all of this rubbish into a Skip provided by Lift & Shift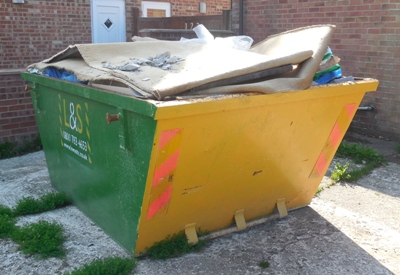 Step 5 was to channel and re-run the electrical sockets, which meant the kitchen now looked like this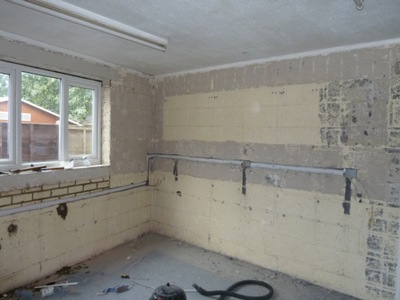 Step 6 was the replastering of the walls - thanks to Ian Scanlon of IRS Plastering.
Step 7 was the repainting of the ceiling and replacing the lights - thanks to Pete Goddard.
Step 8 was the tiling of the walls thanks to Jay of Hampshire Tiling
Step 9 was to lay the new flooring by Darren Grinnell
Some of the units have been delivered by Smith & Austin and this is what the kitchen looks like on August 16th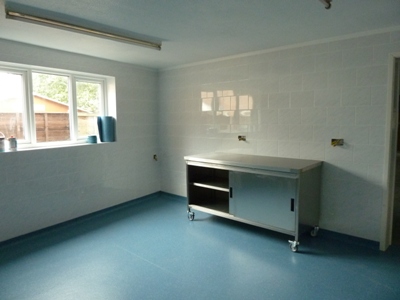 Step 10 was to replace the electrical sockets
Step 11 was to install the wall units that had been ordered online
Step 12 was to re-install the water heater, including a service thanks to Ivor Copeland.
Step 13, on arrival of the main sink unit from Smith & Austin was toinstall it as well as the plumbing. Again thanks to Pete G for this
Step 14 was to paint the doors (Kitchen side), replace and paint the hatch
Step 15 was to clean (thank you Sandra Delaney) and re-install the Oven.
Step 16 was to return much of the kitchen equipment to the new cupboards, including labelling. This was done mainly by Linda Hunter, Francine Shaw and Mandy Hawke.
As of 14th September we are up and running and it looks like this:-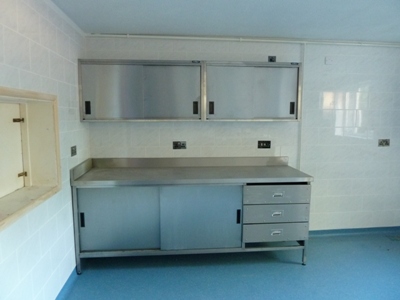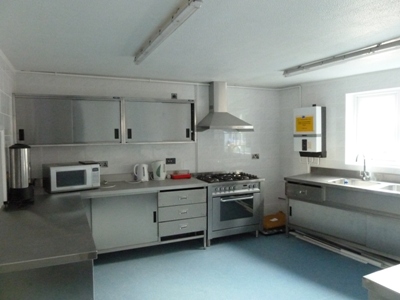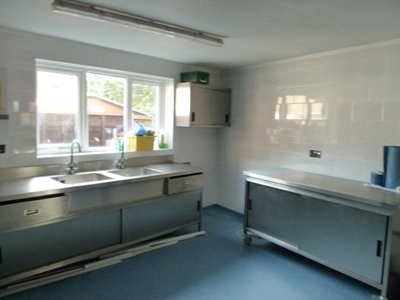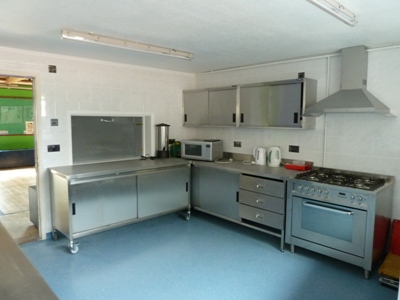 We are still waiting for 2 corner units to compete the sink panels, one of which will include a hand basin and also the installation of a warm air hand dryer.
However the Kitchen is now in use.
A special thanks to Pete Goddard for managing this project for us.