Parent Information Pages
Photographs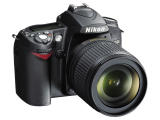 During the course of the year, we take many photographs of events, activities and presentations involving the members of the Scout Group.
Photographs have always been an important part of our memories and being able to capture activities and achievements for our history and to inform others. We would very much like to maintain this tradition, but I know that some people are not comfortable with photographs appearing on web sites or in newspapers
What do we do with these Photographs?
We would, on occasions like to publish these in our own newsletters, in the local press (normally the Hayling Islander and occasionally the Portsmouth News) and also on our website in order to inform people what we have been up to, and more importantly to celebrate the presentation of a top award or other significant achievement. There are, for example many ex-members of the Group who keep in touch with us via the Islander and more recently the web site.
Child Protection
Although not a legal requirement, we are following good practice as identified by the Child Protection agencies in giving all parents the opportunity to ask that their child's photograph not be included in any of our reporting.
If you DO NOT wish any photographs of your child(ren) to be included in our communications then complete the online form and I will then ensure that all of our leaders are aware as they move through our sections.
How to Join and then what?
---
Useful Forms and Documents
---
Other Information
---