Parent Information Pages
Fundraising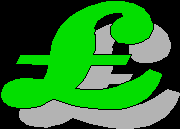 If you have read the information on Subs you will have seen that we endeavour to keep our subs level down by running various fund raising events throughout the year to boost our group funds.
What Events do we run?
Our events generally form one of three patterns:-
Fun Events
Events which provide a service or goods to others
Sponsored Events
Typical Events
Not all of the events shown below are run each year.
| | | |
| --- | --- | --- |
| | Type | Details |
| | Fun | Our quiz night has become an annual event and takes place in October. Teams of 8 fight it out for the Dreadnought Trophy and we normally see between 15 and 20 teams taking part. |
| | Service | Our book sales have become well known throughout Hampshire and West Sussex. We have over 8000 books for sale twice a year in June and November. |
| | Service | For 29 years we have operated a Xmas Card delivery service for Hayling addresses. Our special stamps are purchased in shops, the Explorers sort and families help us deliver. |
| | Fun | Our Indian Supper evenings are always popular. Friends of the group prepare an authentic Indian meal. |
| | Sponsored | The Hayling Lions club organise the "Round Langstone Walk" in May each year with all sponsor monies raised being held by the organisation. |
| | Sponsored | Our Duck Race sees 1000 Ducks floating down a river with the winning owner getting the prize. |
| | | We have run a 100 club with 41 prizes ranging from £25 to £100 at an annual membership cost of £24. |
How to Join and then what?
---
Useful Forms and Documents
---
Other Information
---