Why might Scouting be good for my Children?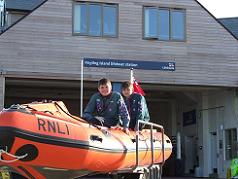 Scouting is the largest youth organisation in the world, with over 28 million members in 218 Countries and Territories. Scouting welcomes people of all faiths, cultures and social backgrounds and today is fully co-educational across all age ranges. (6 years upwards.)
Scouting provides a safe opportunity for young people to explorer new things, learn new skills and try out new adventurous and fun activities, in a safe and structured environment with the support of qualified adults.
What are Scouting's Values?
The welfare of every youth member is our number 1 priority
Young people working in partnership with adults
Young people enjoying what they are doing;
learning by doing;
learning to make choices for themselves;
taking responsibility for their own actions;
learning to work in teams;
taking increasing responsibility for others;
taking part in activities outdoors;
thinking of others and community service;
having the opportunity to develop leadership skills
gaining publicly & industry recognised awards
structured activities within disciplined meetings
To make this happen
all adults working in the group are subject to a full CRB check
all adults will undergo First Response and Child Protection training
Adventurous skills such as climbing, archery, water activities only take place with the supervision of fully qualified instructors
One of our strengths is that we are all volunteers and we do this because we want to!