Financial Management of Hayling Scouts
Without financial support from government or the Scout Association, financial management, particularly of a large group is a key activity.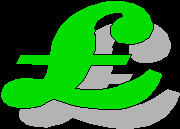 Our executive committee is responsible for ensuring that the leaders and sections have the facilities and equipment they need to carry out their activities and part of this responsibility is the provision of effective financial control and the decisions on the level of subscriptions, the amount and type of fund raising and the attraction of donations. The uniformed sections play a key role in the execution of these decisions.
We plan an annual budget and to meet our legal obligations for both the Charities Commission and the Scout Association we produce audited annual accounts.
Our accounts (and our planning) are separated into 6 main categories:-
The General Fund

which provides for the ongoing management and maintenance of our facilities and equipment. This includes Leader Training and badges.

The Activities Fund

which supports individuals, sections or the group financially for special activities or major expeditions. For example the World Jamboree.

The Building Fund

to support the cost of major maintenance or improvement projects

The Equipment Fund

to cover the ongoing replacement of our camping & activity equipment

The Section Funds

, one per section for consumables and section needs

The Scouting Development Fund

, a new fund to help develop Scouting on Hayling
Our prime income sources are allocated to these funds in the following way:-
Subscriptions cover the basic running costs from the General Fund (including Heat, Light, Water etc), Leader Training, Badges and the Section Funds
50% of the profits from our annual Xmas Postal service fund the Activities Fund, with all other fund raising being allocated to the General Fund
Donations are normally allocated to the Equipment fund, although are sometimes made for specific activities, purchases or events.
Money is allocated from the General Fund to the Building and Development Funds at the end of each year, based on need and availability.